15th Asia-Pacific Prostate Cancer Conference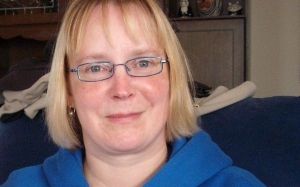 I attended the 15th Asia-Pacific Prostate Cancer Conference 2014 held in Melbourne, Australia from 31 August to 2 September together with around 600 other delegates from around the globe.
The conference is renowned for a comprehensive and stimulating programme that covers clinical urology, translational science and nursing and other allied areas. The nursing and allied health section included many presentations with topics such as: continence, active surveillance, hormone therapy, advanced prostate cancer and current nursing and allied health research trends. The following is a summary of key points from three of the sessions I attended.
Dr. Trish Neumann, specialist continence and pelvic floor physiotherapist, presented a session entitled 'Teaching pelvic floor exercises (PFE) to men before prostate surgery- what is best practice?' According to Neumann, post-operative PFE training isn't effective and that men who are taught PFE prior to prostate surgery have an earlier return of bladder control, less leakage post-operatively and return earlier to normal life. She added that one of the main benefits of teaching PFE pre-operatively is that it is easier to teach motor control to men who don't have pain. The pre-operative PFE education session also provides an opportunity for health professionals to cover information that helps establish realistic postoperative goals and expectations. Assessment during this phase also allows for identification of any pre-existing voiding patterns that may require investigation prior to surgery such as detrusor overactivity.
Neumann also said that teaching PFE needs to be personalised to suit each individual since not everyone learns the same way. She believes that the best way to deliver PFE education is to use a combination of written and verbal information, as well as pelvic anatomy models and pictures. Transperineal ultrasound and digital rectal examination can also be used to assess how well men are contracting their pelvic floor muscles.
Mr. Jeremy Grummet, a urological surgeon specialised in urological cancers, gave an overview of transperineal (TP) and transrectal ultrasound (TRUS) guided prostate biopsy techniques focussing on the implications for the patients undergoing the procedures. Grummet said approximately 50% of TRUS biopsies are negative for cancer since either the cancer has been missed by the biopsy sampling process or because there was no cancer present in the prostate gland. He reported that the TRUS biopsy procedure causes pain and carries a significant risk of post-procedure infection.
According to Grummet, one way to address the risks of TRUS biopsy is to be smarter in the way we use PSA testing, ensuring it is used in men most likely to benefit from an early diagnosis of prostate cancer. He also recommended that men should have an MRI scan prior to TRUS biopsy to enable a targeted biopsy, thus decreasing the detection of insignificant low-risk cancers. Grummet advocated TP biopsy as a method of decreasing infection risk and avoiding the use of broad spectrum prophylactic antibiotics. TP biopsy also enables targeted biopsies and reduces the discomfort associated with prostate biopsy since it is performed under general anaesthetic. Grummet opined that TP biopsy should be offered as an option to all patients in whom a prostate biopsy is indicated.
Prof. Daniel Galvao presented a session entitled 'Active surveillance for prostate cancer- potential application of exercise medicine'. Galvao has been involved with numerous trials of the potential benefit of exercise in men with prostate cancer. He said that participants undergoing supervised exercise had a more positive outlook and a stronger sense of social belonging. They also had fewer symptoms of depression and fatigue and an improvement in their quality of life measures. He also underscored the importance of the role of nurses in educating patients on how to increase their quality of life. He added that there is a wealth of evidence showing that exercise is safe and well tolerated by prostate cancer patients on active surveillance.
Overall, I found the conference very interesting with content that motivates me to pursue ideas that can lead to improved care of prostate cancer patients. The next conference in the series is the Prostate Cancer World Congress in Cairns, Australia from August 18 to 21, 2015. I hope you can join us for another dynamic meeting!
By Tanja Rogers, RN
Counties Manukau Health
Urology Dept.
Auckland (NZ)
Tanja.Rogers@cmdhb.org.nz