European Association of Urology Nurses (EAUN)
The roots of the European Association of Urology Nurses can be traced back to the late 1990s. During that time, many practitioners in the field of urology nursing were looking for opportunities to work within an organised international network – at that time, professional urology nurses associations only existed in several European countries. It all started with a nurses meeting at the Annual EAU Congress in Brussels in April 2000. From the nurses gathered at that meeting a committee was formed.
This new-found energy of collaboration between urology nurses from different European countries powered the foundation of the EAUN.
The EAUN is now a solid association with over 3,000 members which is steadily growing to maturity.
EAUN Board 2023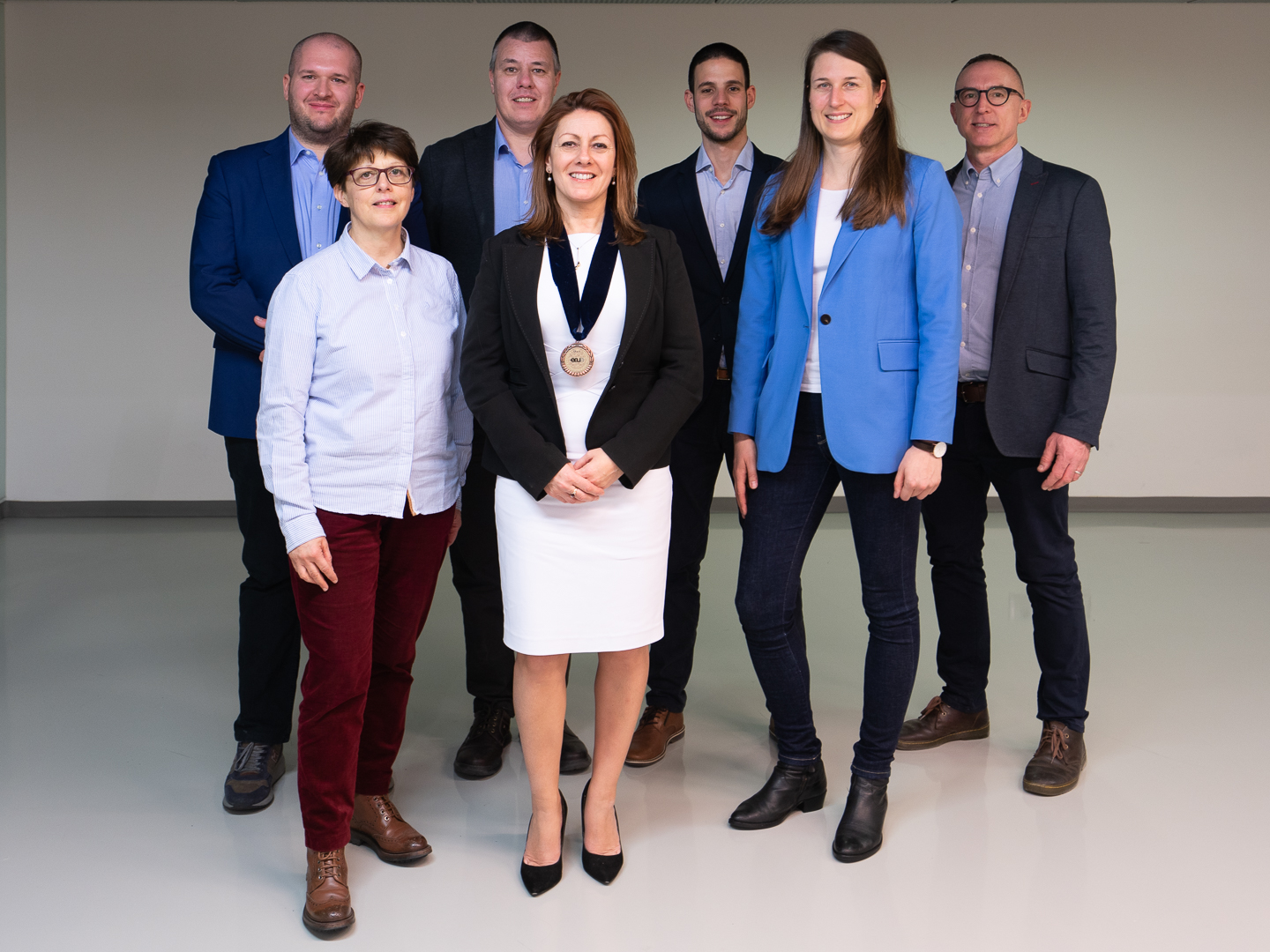 From left: Mattia Boarin (IT), Corinne Tillier (NL), Chair Elect, Jason Alcorn (UK), Paula Allchorne (UK), Chair, Tiago Santos (PT), Franziska Geese (CH), Robert McConkey (IE)
Not pictured: Marcin Popiński (PO)
EAUN Board
()

---
P. Allchorne
London (GB)
Chair
---
C.N. Tillier
Amsterdam (NL)
Chair Elect
---
J. Alcorn
Wakefield (GB)
Member
M. Boarin
Milan (IT)
Member
---
F. Geese
Ittigen (CH)
Member
R. McConkey
Galway (IE)
Member
---
M. Popiński
Bydgoszcz (PL)
Member
T. Santos
Lisbon (PT)
Member
---