Bruce Turner – Beloved friend, colleague and urology nurse – 1979-2016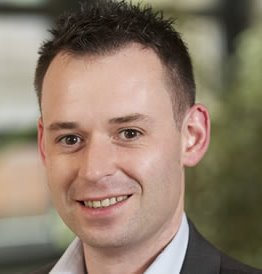 It is with a deep sadness and profound sense of loss to announce that Bruce Turner died on Friday 2nd December, 2016.
Many of you will have known or met Bruce through his work with the EAUN and also through BAUN. Rarely do we get the opportunity to tell our friends and colleagues what they mean to us and in Bruce's case, how he has made urology nursing just that little bit brighter. Over many years, through his passion, skills, humour and vision he was instrumental in developing urological nursing across all corners of the world. Bruce was an outstanding ambassador for urology nursing, forging links and strengthening bonds from America to China.
He was truly passionate about delivering high quality education to the widest audience, and understood its paramount importance in optimising urological patient care, a rare commodity in someone who readily admitted to finding teaching and public speaking difficult.
It was his tenacity, commitment and true Welsh determination to expanding urology nursing that the EAUN is eternally indebted, in the ground breaking and unique publication of international guidelines on TRUS and prostate biopsy. Today such guidelines are being used, not just by nurses but urologists a like, a true testament to his vision, boundless enthusiasm and unwillingness to accept the status quo. In addition to this we are most grateful for his support to the intravesical guidelines, the bone health programme and also his support in mentoring two of our EAUN Fellows. His educational endeavours reached far and wide, he published extensively and served as reviewer on many major nursing publications including Urologic Nursing, Nursing Standard and The International Journal of Urological Nursing.
To have worked with and known such a person has been a real privilege. Urological nursing has lost a leading light but it has truly immerged stronger from the legacy that has been left.
When EAUN 2017 comes to London, it comes home to where Bruce worked. Remember his wit, humour, tenacity, loyalty and talent and raise a glass
The EAUN sends its deepest condolences to his family and friends.
– By Lawrence Drudge-Coates