EAUN: Going forward with a dynamic membership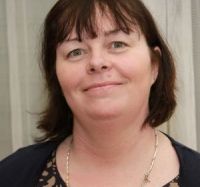 Although the European Association of Urology Nurses (EAUN) continues to boost its efforts in promoting urological nursing across Europe and beyond, its goal remains essentially the same.
A part of our core mission is to represent our members, to function as a progressive organisation by providing an open platform of communication and to share and disseminate information and expertise amongst members and stakeholders.
The EAUN also respects the diversity of urological nurses and the many approaches to urological nursing across Europe. In this regard, we maintain strong links with our fellow colleagues who lead or are members of National Societies, not with the intention to define the role of these societies, but to act as a conduit or resource for information.
Moreover, with the EAUN's commitment to advance urology nursing in the region we constantly assess our progress and take stock on how we can efficiently fulfil our tasks. Thus, we intend to deal with challenging issues in a timely manner, giving careful consideration to each topic.
For example, we are currently liaising with the European Specialist Nurses Organisations (ESNO), a group working with the European Parliament in order to develop a common pathway for the training of specialist nurses and allow the movement of the nursing workforce in Europe.
The EAUN also strongly believes that we need to strengthen urology nursing as a specialty whilst having a critical standpoint in the discussion on how the working conditions of nurses will progress in the coming years.
Education plans and directions
We are developing a plan to organise an extra study day for urological nurses that will not be offered as part of a big congress in a European capital, so that this study day can be more locally accessible, enabling the attendance of many nurses who are unable to attend the bigger international conferences.Another item in our agenda is to improve our website and create an education link that will "open the door" for more learning. Currently, we are involved with the EAU Robotic Urology Section (ERUS) to support a study day that features a theme on robotic surgery, which will be held in Amsterdam, The Netherlands in this year. This collaboration reflects that our partners and other medical disciplines recognise the input of nursing in urological developments.
We also prioritise, in a consistent manner, our Guidelines Group to ensure that we have the best evidence-based guidelines that will inform our practice. We work with the EAU and the industry to look at creative ways to support our meetings and fellowships in these financially challenging times. Having developed stronger links with EAU, we now have one of our board meetings at the same day and venue as the EAU, allowing for a more dynamic exchange of ideas with EAU officials and members.
Over the years, we have seen the EAUN's organic growth and how it faces up to challenges. Thankfully, we have committed board members who are keenly intent to see the implementation of every project and their outcomes. Apparently, with our busy professional lives, giving our 100-percent attention is not always possible due to time restrictions, our priorities or simply the lack of a proven benefit of a particular project.
To meet some of our needs, we now have a standalone Scientific Committee who is tasked with planning the programme for the annual congress in Madrid next year. The committee consist of: Stefano Terzoni (Chair, IT), Bente Thoft Jensen (DK), Lisette Van De Bilt (NL), Jerome Marley (IE), Rita Willener (CH) and held their first meeting in May 2014. This will free up an enormous amount of board meeting time, allowing us to concentrate on other aspects. To further streamline our meeting activities, we now have a "mentorship template" where the incoming Chair and Past Chair can provide support to each other, thereby reducing the learning curve for the new chairperson.
We hope our Special Interest Groups (Bladder, Guidelines, Education and, hopefully, Incontinence) will be able to present in Madrid, a feature that will be a new departure from our traditional congress programme.
The EAUN board will always count on the resources that previous board members will provide. But we also need new talent and recruits and in Stockholm two new members were proposed (additional information on new members can be accessed in the EAUN website).
Certainly, the EAUN intends to go forward as a respected urological nursing organisation, whilst maintaining high standards and actively pursuing growth strategies. This can only be made possible if we work closely with our members, by collecting your feedback and input and, more significantly, by receiving the continued support of all our members.
Your comments, questions and suggestions are welcome at eaun@uroweb.org.
Let's keep working together for the future of urological nursing in Europe!
Kate Fitzpatrick, RN
Vice-Chair EAUN
Dublin (IE)
kate.fitzpatrick@amnch.ie