Educational framework to support urological nursing – Update November 2019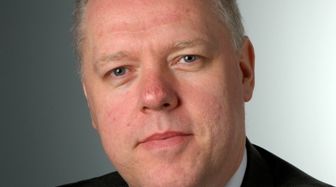 During the 19th EAUN Congress in Barcelona last year, delegates were informed about the progress made to date regarding the establishment of an Educational Framework for Urological Nursing (EFUN). This brief update explains the steps we have taken since then.
Subgroup EFUN
In Barcelona, the EFUN subgroup met to discuss the next steps to be taken in this important initiative. The subgroup is comprised of the Chairs of the European Association of Urology Nurses (EAUN), the British Association of Urological Nurses (BAUN) and the Australia and New Zealand Urological Nurses Society (ANZUNS) along with their Deputy Chairs. It is co-led by Julia Taylor, Immediate Past President of BAUN and Jerome Marley, EAUN Board member. Furthermore, the EFUN subgroup has had teleconference business meetings in recent months and met again during the BAUN Annual Conference in Liverpool (UK) from 11 to 12 November 2019.
Third World Café meeting
The subgroup also committed to organising a third World Café meeting at the ANZUNS meeting held in April 2019 and was to be a repetition of those organised in Glasgow (BAUN) and Copenhagen (EAUN). As with BAUN and EAUN cafés, the aim was to allow ANZUNS colleagues to lend their very important voice to the 4 questions posed regarding framework content, academic level, developmental collaboration and framework utilisation. Julia Taylor attended the ANZUNS in April 2019 and led delegates through the cafe, gathering a copious amount of data thanks to their very engaged and animated interaction. These data have now undergone a first analysis and are being reviewed, together with data generated by EAUN and BAUN. A presentation of the data has recently been supplied to ANZUNS for consideration by their members, as was the case for BAUN and EAUN members.
International Journal of Urological Nursing
The combined review of the data generated from all three cafés is now being used to complete two important tasks. Firstly, the data is the basis of a paper about the detailed findings which will be published in the International Journal of Urological Nursing (IJUN). This step is considered extremely important by the subgroup, as it is essential that the members of all three organisations are fully informed about the information gathered and how it is used to influence progress. The second task, by far the most challenging one, is to consider how the data gathered from nurses across multiple countries on two continents can be used to assist the construction of an  educational framework that is relevant and useful to all. There is no doubt that this will be a monumental task.
Structure and guidance
Although urological nurses may have more tacit than explicit knowledge, they show great variation in their educational journey (initial and ongoing) as well as in how nurses practice in their own countries. The EFUN needs to speak clearly and with authority to all urology nurses, offering structure and guidance for development where required, in a manner that those and support change. The EFUN subgroup is acutely aware of the needs of nurses and is committed to ensure that you, our urology nurse colleagues, are not only informed of developments but can also play your part in helping to shape our work.
Education frameworks
Lastly, the EFUN subgroup is evaluating existing education frameworks used by several nursing groups (more than a dozen at present) to gain understanding of how others have addressed the challenges now before us. Analysis of these various approaches, along with the cafe data and our other deliberations, will allow us to develop a confidence on how we might construct our EFUN. Reporting progress on all of this to you will remain as one of our key drivers.
________________________________________________________________________
Jerome Marley, Lecturer in Nursing, University of Ulster, Newtownabbey (UK), jt.marley@ulster.ac.uk