Urology nursing: the road map ahead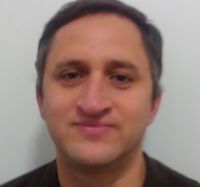 Every healthcare professional knows the reality of having "to know more about less." With the rapid developments in technology, treatment options and outcome results, healthcare professionals are expected to acquire a wide range of competencies, and urology nursing is not exempted from these challenges.
Recent experience and studies have shown that, where nursing specialisations have been accepted and nurtured to grow, the service provided has improved considerably. This has not gone unnoticed and in the EU Directive 2013/55 we find the following statement:
"The nursing profession has significantly evolved in the last three decades: community-based healthcare, the use of more complex therapies and constantly developing technology presuppose a capacity for higher responsibilities for nurses…"
Nursing specialisations have now gained some ground and are well-established in a number of European Union (EU) states. Yet, unfortunately, there is still no harmonious formal EU-wide regulation or standard. The situation is such that when the above-mentioned EU directive 2013/55 was published, it omitted to directly address these specialisations. In other words, unless work has started in earnest, by the time the directive comes into force nursing specialisation cannot be automatically recognised based on the goal of the proposed European Professional Card (EPC). This EPC project, under the updated Professional Qualifications Directive, is meant to facilitate the free movement of professionals in the EU. This new system should, in theory, simplify, administratively, the recognition procedure within the competent authorities of EU Member States.
In a way, the omission of nursing specialisation in the EU Directive 2013/55 came as no surprise, since we have no common training and testing framework. The European Specialist Nurse Organisation (ESNO) was quick to recognise this and addressed the issue with the EU Directorate as soon as it was published. A reply from Brussels came shortly afterwards and basically paved the way with the following statement:
"…The modernised Professional Qualifications Directive introduces the possibility to set up "common training framework" and "common training tests," aimed at offering a new avenue for automatic recognition. A common training framework or test could be set up if the profession concerned or the education and training leading to that profession is regulated in at least one third of Member States. Qualifications obtained under such common training frameworks should automatically be recognised in the other participating Member States. These new principles might be relevant for specialties of sectorial professions, such as nurses."
The above statement says it all. In short, we must have at least "one third of Member States" that follow the same pathway of common training and testing framework in order to have such nursing specialisation recognised across the EU automatically. It is by all means a straightforward statement but it is not an easy task by any standard. Contrary to other nursing specialisations that are confined to a specific unit or service, urology nursing is spread over a large spectrum of services, thus making our task somewhat harder to reach within the established timeframe of less than two years.
The EAUN Board is now fully engaged in this quest and we also have good representation in the ESNO board as well. The goal ahead is not unreachable but it can only be surpassed through a collective effort from clinicians, hand in hand with members of the academe. This bumpy road to reach our set objectives cannot be made overnight nor can we accomplish them all by ourselves. We will get there, one small step at a time.
Simon J. Borg
EAUN Board member
EAUN Representative for ESNO
Msida (MT)