The EAUN represents approx. 2,500 nurses, all working in urological care. It is a lively, dynamic organisation with a focus on the importance of excellent urological nursing, especially for the patient.
As the representative body for European nurses in urology we aim to foster the highest standards of urological nursing care throughout Europe and to facilitate the continued development of urological nursing in all its aspects.

The latest developments in the nurses' fields of interest are discussed at the International EAUN Meeting, which coincides with the Annual EAU Congress.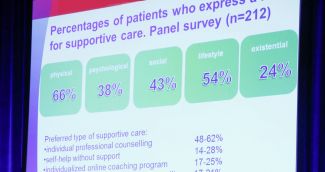 Do you have a good idea for a research project to improve nursing care? Join the EAUN Research Project Competition and contribute to international efforts to boost urological nursing. The EAUN recognises the importance of achieving evidence-based health care....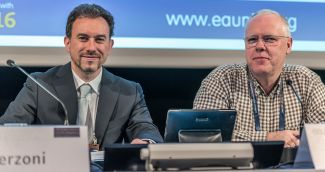 Two moderated poster sessions took place during the 17th EAUN Meeting in Munich but due to the higher number of high quality abstracts, an extra unmoderated session was organised, for the second time in the history of the EAUN's annual meeting. We had...