In these free online educational webinars, leading urology experts, both nursing and medical, address important issues in various urological subspecialties. The topics have been decided by the EAUN Board and the EAUN Special Interest Groups with the input from many members and delegates in the online EAUN Webinar Survey, that was mailed out in September 2020.
Every two months, international key opinion leaders explain the latest urological developments in a concise presentation and give ample opportunities to pose questions on a specific topic. Click on the link to register for the webinar of your choice. You will then receive a confirmation of registration and an alert by email. The EAUN is committed to providing educational opportunities for all urology nurses, so both advanced urological, continence and oncological nurses, members and non-members, can enjoy the webinars for free via desktop, tablet or mobile phone, anytime, anywhere. All webinars will be recorded and can be reviewed at a later stage.
EAUN Upcoming Webinars
2021, 31 March, 20.00 – 21.00 h (CET) (19.00 – 20.00 GMT), EAUN webinar on "The effects of androgen deprivation therapy (ADT), the role of nurses and exercise in prostate cancer patient care"
The EAUN are delighted to offer a webinar on the effects of androgen deprivation therapy (ADT) and the role of nurses and exercise in prostate cancer patient care. Exercise is vital for all men but especially for those men on testosterone lowering therapies. During these difficult times of COVID restrictions, this topic is especially important for our patients. We will discuss how ADT works, the evidence around exercise and ADT and the nurse's role in improving quality of life for men receiving this treatment.
We hope you can join us to learn and to share your experiences.
To register, click here
Moderator: Ms. Louisa Fleure, Lead Uro-Oncology Clinical Nurse Specialist, London (GB)
Expert presenters: Dr. Peter Busch Østergren, Senior resident and researcher, Copenhagen (DK), Dr. Catherine Paterson, PhD researcher and nurse, Canberra (AU), Ms. Brigitta Rasmussen Villumsen, Registered nurse, MScN, PhD, Holstebro (DK)
Learning objectives
During this webinar participants will
Be updated on how androgen deprivation therapy works and its side effects
Be updated on the evidence for the effect of exercise in patients receiving androgen deprivation therapy
Know how to address unmet needs that can improve the quality of life of prostate cancer patients receiving ADT
Date: 31 March 2021
Time: 20:00 – 21:00 (Central European Time), 19:00 – 20:00 (Greenwich Mean Time)
Duration: Approx. 60  minutes
Accreditation: An application for accreditation has been made with the EU*ACME.
This activity is supported by an educational grant from Ipsen with no involvement in the programme nor speakers.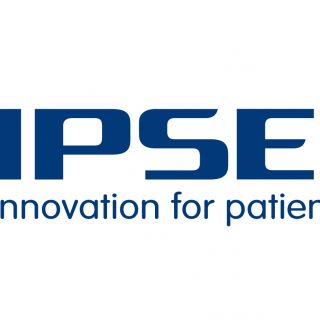 ____________________________________________________________________________
Previous webinars
View the recording:
2021, 27 January,  EAUN webinar on  "COVID-19 pandemic and bladder cancer care"
In this webinar for nurses, we aim to share our learning experiences from around the globe and their influence on ongoing management in Bladder Cancer patient care during this COVID-19 pandemic. In addition, we review patient feedback from Action Bladder Cancer UK and learn from patients' experiences to improve our patient care.
As nurses, the COVID-19 pandemic has changed the way we practise and we are having to frequently adapt the way we care for our patients. This is an extremely challenging time for us all, which we will endeavour to explore. What have we learned? How will it impact bladder cancer nursing care?
We hope this will be an opportunity for nurses to come together virtually and support each other during this ongoing pandemic.
To know more, view the recording of this webinar.
Moderator: Ms. Kathryn Chatterton, EAUN Special Interest Group on Bladder cancer, London (UK)
Expert presenters: Ms. Sarah Spencer-Bowdage, Action Bladder Cancer UK, Gloucester (UK), Mr. Sachin Malde, Consultant urologist, London (UK), Mrs. Susanne Vahr, Clinical Nurse Specialist, Chair EAUN, Copenhagen (DK)
CNE: 1 CNE credit upon your completion of the questionnaire after attending the live webinar
Duration: Approx. 60 minutes
This webinar has been funded by Medac, but has been independently developed by the EAUN Special Interest Group on Bladder Cancer and approved by the EAUN SCO Chair and Board.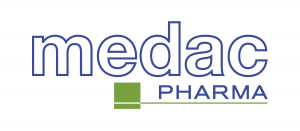 ____________________________________________________________________________
View the recording:
2020, 29 June,  ESU/EAUN webinar on  "Penile Prosthesis"
In this webinar the speakers discuss the role of penile prosthesis in the treatment of erectile dysfunction, the types of devices and techniques, outcomes, complications, and counseling, training and follow-up of penile implant patients.
Presenters: Prof. I. Moncada-Ibarren, Madrid (ES), Prof. M. Albersen, Leuven (BE), Ms. M. Lenaers, Hasselt (BE)
The recording takes 56 minutes.
At the end of the webinar participants should be able to:
Understand the role of Penile Prosthesis in the treatment of ED.
Know the different devices, techniques and the preparation of the OR for the surgery
Manage the patient post-op, being able to counsel the patient and partner about the proper use and function of the device.
Webinars organised by other organisations
In addition to webinars organised by the EAUN in cooperation with the ESU and EAU, we will also provide links to webinars organised by other societies on this page, especially if we have contributed to the webinar or it is of particular interest to nurses working in this field.
ESO Prostate Cancer App e-Session
The European Oncology Nursing Society has developed an App for nurses working with prostate cancer patients. The App was primarily designed as a virtual coach for those involved in the delivery of care of patients diagnosed with prostate cancer. EONS' first mobile application aims to assist cancer nurses in assessing and addressing the needs of patients diagnosed with prostate cancer according to the latest evidence-based assessment tools and management interventions. Emphasis is particularly placed on assessing and addressing the needs more frequently reported by patients which have been left unmet during their care. In this e-Session, the content and usefulness of this App is discussed.
The development was a joined effort in which the EAUN was happy to be involved.
Presenter: E. Van Muilekom, Amsterdam, NL (EONS)
Discussant: Paula Allchorne, London, UK (EAUN)
CME accredited
The recording takes 41 minutes.
The session is subtitled, and slides and transcription are also available.
The ProsCApp
The app is available for download here.