Neurogenic detrusor overactivity and Overactive bladder
This course gives an update in the field of neurogenic detrusor overactivity and overactive bladder, has a hands-on approach and will provide applicable recommendations from Europe's top experts. This second ESUN Course will take place in Rome, 4-5 November 2016.
The course is fully booked, application was closed on 1 July 2016.
The course is organised for experienced practising nurse specialists who treat patients with neurogenic detrusor overactivity and bladder dysfuntion and teache other health care professionals to treat them. The course will provide an overview of the pathophysiology of lower urinary tract dysfunction in OAB and neurogenic detrusor overactivity, relating to neurophysiological mechanisms. In addition it will discuss the current evidence base for management.
Application
The number of participants is limited (25). Applicants have to fill out an online form and motivate their interest. Selection by the scientific committee took place in July 2016,  is final and no correspondence will be entered into.
Programme
The programme consists of the following modules:
Friday, 4 November
• Module 1. The physiology of bladder control
• Module 2. Disorders of the lower urinary tract
• Module 3. Pathophysiology of overactive bladder symptoms
• Module 4. The impact of OAB on daily living
Saturday, 5 November
• Module 5. Diagnosis of overactive bladder and neurogenic detrusor overactivity
• Module 6. Management of neurogenic overactive bladder
• Module 7. Management of neurogenic detrusor overactivity
• Module 8. Group work: Case studies – critical appraisal – evidence-based management review
Complete Programme 
Click here for the Complete Final Programme
Accreditation
The course has been accreditated in The Netherlands. Dutch participants automatically received the credit points. Other participants who would prefer a certificate which mentions the Dutch accreditation  can indicate this at the course or send an email to the EAUN at eaun@uoweb.org.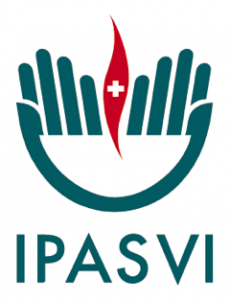 Acknowledgements
The 2nd ESUN course has been officially acknowledged by the Italian National Board of Nurses (Federazione Nazionale Collegi IPASVI).
Educational grant
This course has been supported by an educational grant from Astellas Pharma Europe Ltd.