Holistic prostate cancer care
Registration for this course is closed.
The 4th Course of the European School of Urology Nursing on Holistic prostate cancer care took place on 14-15 September 2018 in Krakow, Poland.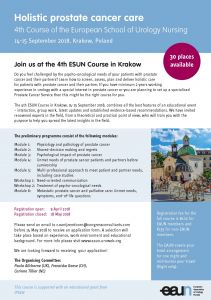 The 4th ESUN Course in Krakow, 14-15 September 2018, combined all the best features of an educational event – interaction, group work, latest updates and established evidence-based recommendations. We invited renowned experts in the field, from a theoretical and practical point of view, who trained with the purpose to help nurses spread the latest insights in the field.
Check this video to get a good impression of this recent ESUN Course in Krakow.
Resource centre
All presentations of this course are available for participants and EAUN Members in a Resource Centre.
Please contact the EAUN at eaun@uroweb.org if you would like to receive the link to access the Resource Centre of this course.
For who
Do you feel challenged by the psycho-oncological needs of your patients with prostate cancer and their partners? Learn how to screen, assess, plan and deliver holistic care for patients with prostate cancer and their partner. If you have minimum 2 years working experience in urology with a special interest in prostate cancer or you are planning to set up a specialised Prostate Cancer Service then this might be the right course for you.
Application procedure
Application has closed on 31 May 2018.
The number of participants is limited to 30, therefore the best candidates will be selected by means of an online application form reviewed by the organising committee. Selection by the organising committee will take place in May/June 2018, is final and no correspondence will be entered into.
Programme
The final Scientific Programme can be found here:
Final Scientific programme
Aims and objectives
Upon completion of this course, the participants will be able to:
Describe the pathology of prostate cancer
Know about all the treatment options
Describe shared decision making, role of the nurse and how to avoid regrets in treatment's choice
Know psychological factors influencing patients' health-related quality of life
Know the unmet needs of patient and partner
Know the unmet needs of patients with metastatic prostate cancer.
Be able to apply practice-oriented communication and know coping strategies related to prostate cancer
Registration fees
Registration fee for the full course is €100 (excl. VAT) for EAUN members and €135 (excl. VAT) for non-EAUN members.
The EAUN covers your hotel arrangement for one night and reimburses your economy flight (max. 500 euro).
Accreditation
The course is accredited with 9 points by the Accrediting Agency of the Specialist Nurses Register (Accreditatiebureau Verpleegkundig Specialisten Register) in The Netherlands, and the Accrediting Agency of the Quality Register Nurses & Nurse Assistants and the Register of Health Care Professionals (Accreditatiebureau Kwaliteitsregister V&V en Register Zorgprofessionals) also in the Netherlands.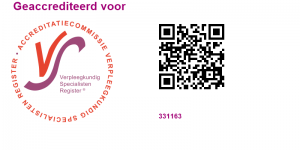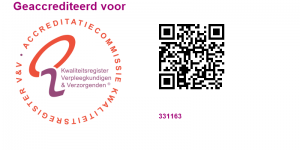 How to apply
Please send an e-mail to c.vanijzendoorn@congressconsultants.com before 30 May 2018 to receive an application form.
Fill out the application form carefully and complete.
The application deadline is 31 May 2018.
We have 30 places available for applicants with appropriate experience, work environment and/or educational background.
You will be informed if your application was successful in May/June 2018.
More information
For more information please send an e-mail to c.vanijzendoorn@congressconsultants.com
We are looking forward to receiving your application!
Corinne Tillier (NL), Franziska Geese (CH), Paula Allchorne (UK)
The Organising Committee